The Prophesy of Archangels:
the Power of the Nameless
YA Fantasy novel
Author
Tatiana Faiferis
The approximate number
of words 62 000
Sketch of a cover,
proposed by the author
Abstract


This is the story of two women brought up in parallel worlds and the chaos that ensues when you fall in love with the Demon of Chaos – especially when he happens to be your teacher at the school of magic, where you are tasked with preparing to rid the world of the most dangerous power ever created.
It is a fast-paced read with romantic and political intrigue as well as small matter of saving the universe.
.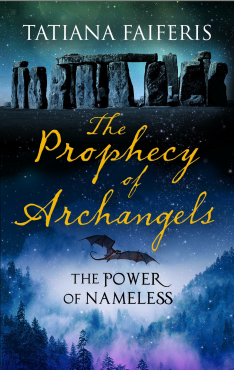 .
Addition from the author
I was born in Russia and have lived in London for 8 years. My story was inspired by a trip to Stonehenge, which features in the narrative as the location of the portal between parallel worlds.
This is the author's first book